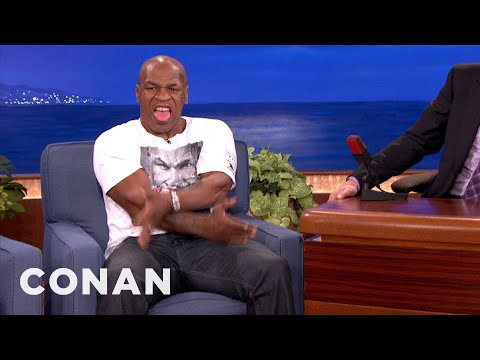 Mike Tyson visited "Conan" on Tuesday night to promote his tell-all one man show in Las Vegas this month, but we think he was really there to try out some new comedic material on Mr. O'Brien.
After telling a few stories about getting pulled over by the cops while high on cocaine and finding his ex-wife Robin Givens with Brad Pitt, Tyson revealed to Conan that if he writes a book, one of the chapters would have be called "Jesus Reigns Supreme."
Since Tyson is a Muslim, Conan is pretty intrigued by the beginning of the former world champ's explanation as to why J.C. rules all, but by the end, Conan just can't believe he fell for what Tyson had in store. Watch the clip below..
Mike Tyson On Why "Jesus Reigns Supreme" – CONAN on TBS